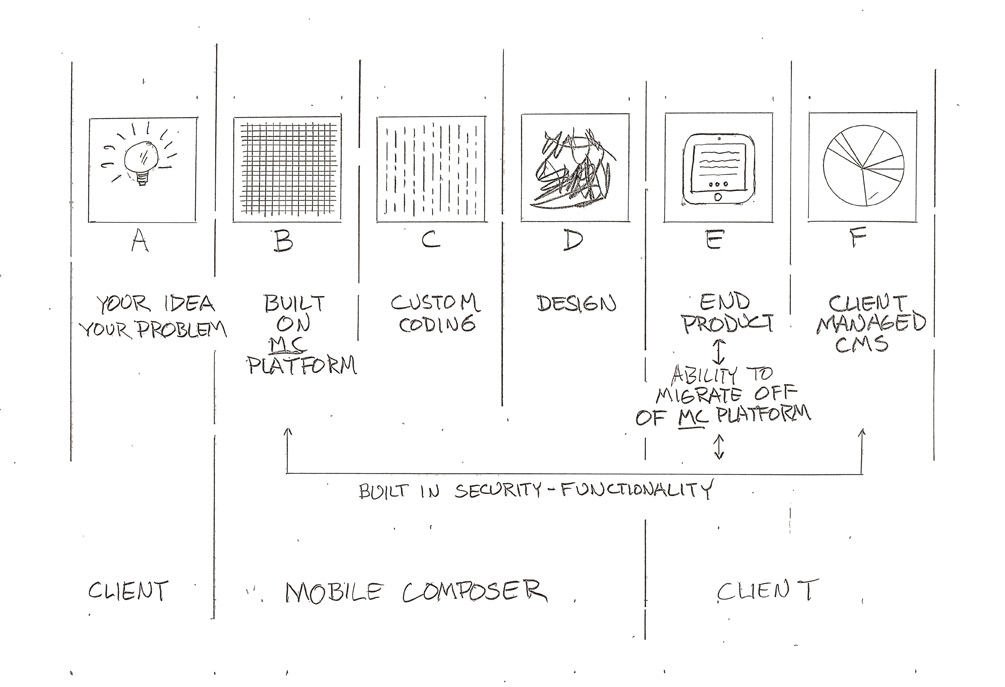 Apps that Drive Business Value
we develop software that makes your digital ideas a reality
Build on A Strong Foundation
Scaleable. Secure.
High-Performing.
Why we're different
The Mobile Composer Platform embeds all the challenging parts of development, helping companies focus on the opportunity to drive business value, get to market faster and maintain with ease.
Our approach is different from other developers, we build apps on the Mobile Composer platform– a suite of standard components that are best practices to quickly develop many aspects of a solution, regardless of how it is implemented–mobile, Web, iOT or AI.

The Mobile Composer team has experience working with companies from startups to Fortune 500 enterprises to design, develop, deliver, and maintain software products delivered to many device types
Phone

Tablet

Watches

Wallet

IOT

Web
MOBILE ⑉ WEB ⑉ IoT ⑉ AI ⑉ Analytics
⑈ ⑉ ⑇
Developing software products is complex.
We make it easy.
⑉
Having a solid platform can help you iterate towards a "minimum lovable product", without killing your budget. Risk is reduced and applications can be managed over time for peak performance. We make delivering apps easy so you can focus on driving your business, not developing the software.
Whether your goal is to improve service, reduce costs, or move your valuation from EBITDA to X, Mobile Composer can help you achieve it.
MEET LOREN
CEO, Mobile Composer
After years of developing custom software, Loren Horsager, Mobile Composer's CEO, believed there was a better way to create scalable, high quality and secure software products that gave business owners more control to maintain and update without having to redevelop.
In 2013, Mobile Composer created its proprietary platform that embeds best practices for development and began helping clients develop software products–including apps for mobile, web, iOT and AI.
⑉